Leather For Winter With Burgol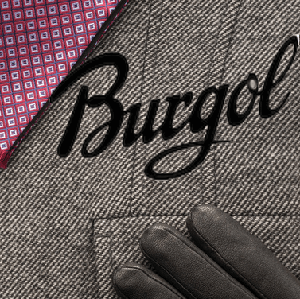 Although summer seems reluctant to let go this year in some areas savvy Canadians and sensible folks from the US know the winds, sleet, salt and snow of winter are on the way. Autumn is the perfect time to prepare you leather footwear, apparel and accessories for the harsh weather ahead. One of our finest ranges of leather care products, 
Burgol
, is up to the challenge of conditioning and protecting your prized possession.
Weatherproofing

Fine shoes and boots will benefit from regular treatments with 
Burgol Juchtenfett

 
Luxury Leather Waterproofer. Richly formulated from the purest vegetable waxes combined with nourishing oils and fats, all manner of leather items, from footwear to bags and even home and vehicle upholstery are conditioned and made nearly impervious to wet and ice with a cleaning and care session using this high quality Swiss product. Avoid using on chromed leather as it could affect the shine.
Sole Protection

The hardest working part of your footwear is the sole, but it is often neglected when it is time to care for and beautify the leather. Burgol comes to the rescue with its 
Leather Sole Oil
, a unique product rarely found easily today but made with great expertise and care by the Swiss experts. Shoes and boots with leather soles will wear better, feel more flexible and comfortable, and outlast untreated items when you make the commitment to clean and condition the soles with the rich fats and oils of Burgol's Swiss formula. Do not use on glued soles but apply regularly to the quality made shoes and boots you own that have fully stitched leather soles.
Extra Protection For Seams And Welts

High end shoes, boots, bags and apparel are vulnerable to weather and water leakage and damage especially in the seaming and at welts. Make these crucial structural points waterproof with 
Burgol Silifix

 
Shoe Seam & Welting Sealer. By shrinking the pores of the leather this product can also make other tight areas of leather goods shed moisture.
Easy Spray Formula

Burgol Leather & Fabrics Waterproofing |
 

Burgol Impragnierung
 is a convenient way to apply Burgol's effective waterproofing formula over large areas. Made to be used on both leather and fabric items including tents, tarps, backpacks and any other items crafted of natural or synthetic materials like gore tex. Appropriate for use indoors or out.
Protection For Napped Leathers

Use Burgol Nubuck and Suede Protector, 
Burgol Nubuk-Wildlederpflege
, to minimize damage from moisture and dirt to suede or nubuck items. This product cleans, colors and conditions in addition to providing an effective level of resistance to water and dirt. Sponge on and fluff the leather after drying with one of our specialized crepe or suede brushes.
Burgol has been creating top notch quality leather care products in Switzerland since 1921. Using only the finest leather friendly ingredients this family owned company offers specialized leather conditioners, protectants, cleansers and beautifiers that are clearly superior to ordinary brands. Use regularly and you will definitely see the difference this premium range makes.