Delicate Cream -Ultimate Renovator in Leather Care by Valentino Garemi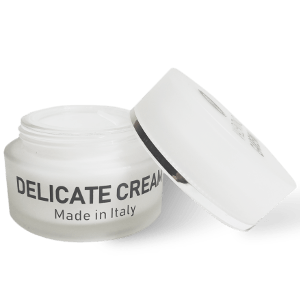 As is true with many revolutionary products, Valentino Garemi's
Delicate Leather Cream
was created by an inquiring mind to improve upon abundance of others inferior items already on the market. Valentino Garemi requested to
Iexi
- the famous Italian leather care purveyor ateliers from Florence, to develop a leather care and conditioning formulation, that only used natural and nourishing ingredients with spectacular results on everything from brand new luxurious leather to dried-out and cracked garments that seemed beyond redemption. Devising a remarkable formulation, the Florence's best chemists form Iexi, as usual, choose to mix best oil and waxes contrary to other manufacturers that are using solvents and harsh chemicals that comprised most leather preparations of the time.
A slow but steady reputation grew among luxurious leather-lovers as Valentino Garemi's provided Delicate Cream & Renovator to tack
high end shops
and stores form North America, Europe and Asia. Similarly, people who bought this leather cream to care and repair leather items, began using it on a variety of other leathers. Coats, sofas, automobile seats, purses, boots and shoes all regained their luster and supple feel when a little Delicate Cream was applied.
Easy to apply with a soft sponge or cloth, Delicate Leather Cream is available from Valentino Garemi in a 50 ml / 1.70 fl oz jar glass. A little of this high-quality formula goes a very long way to rescue damaged leathers, improve well-maintained leathers and introduce new leathers to a lifelong regimen of superior care and protection. Introduce the leathers of your life to the sweet support offered by Valentino garemi, and enjoy your coveted apparel, furnishings and accessories year after luxurious year.