Shoe Cleaning | The proper way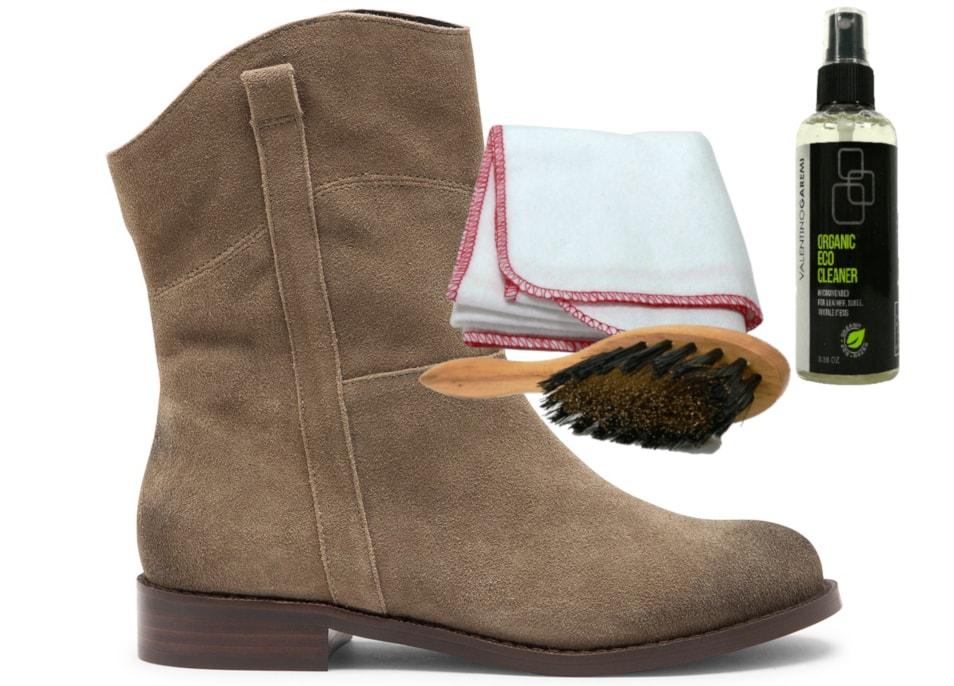 Everything you have in life needs to be properly maintained and care for, why would your shoes be any different? When you made that purchase you did so because you loved how they looked or felt on your feet. There is a problem though, when after some time, shoes just don't look or feel the same anymore. This is because footwear needs regular maintenance to refresh and keep them looking new. With specific tools and solutions in your arsenal you will be able to perform the right job - the proper shoes cleaning job!
Everyone should have a shoe care kit or a shoe maintenance set so that they can properly care for their leather footwear, in this kit you will need the items that are specifically geared to what you own as well as some items that are of a broader category.
Such category, you will find that any kit or set must have a brush that can be for cleaning, polish applicator or polisher. A leather shoe brush is used for many things and is an essential tool. For instance, the Shoe Edge Cleaning Brush Bubinga Wood Handle - by Famaco is a narrow brush that aids in reaching into the seams and creases to remove dirt and debris without harming the leather. There is the impressive polisher as Supreme Polishing Brush which is sturdy brush, made from natural horse hair that are used for bringing that perfect shine to shoes and boots to make them look new again.
If you have purchased suede or nubuck, you will require a precise cleaner made especially for that variety of leather. This type of leather requires detailed attention; after all it would be a shame to put the time and money into acquiring that perfect pair of shoes just to have them not looks fabulous in a few months. An invaluable product is Saphir Omnidaim; best on market from all aspects, this liquid is applied and allow sitting for several hours, it will restore that gorgeous material and have it looking bright and clean. This suede and nubuck leather cleaner is also perfect for removing resin that is left behind by inferior shoe cleaning products.
With winter fast approaching, there is that problem that comes with it - snow and ice plus the destructive salt. Salt is absolutely not a friend of leather and sometimes it is just not realistic to have your footwear never be exposed to the environment so its imperative to have such cleaner as well as Saphir Desalter. The name says it all; this product is like liquid gold for your suede leather. It removes those unsightly salt stains that are left behind on your exquisite footwear and leaves it looking untouched by this seasonal nuisance.
These are just a few items that I feel play a vital role in caring for your refined leather goods. A shoe care kit is of the utmost importance and you should equip it with the products that are designed for the footwear you own.