Woly - a tradition for quality leather care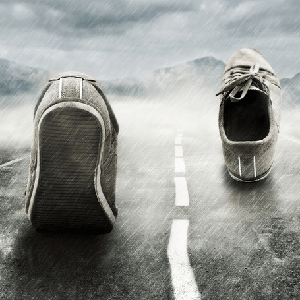 How we care for our shoes defines how our shoes will care for us. They take us through every day, supporting our duties and enjoying our pleasures right along with us. Thus, quality shoe care is not a luxury, indeed, it is a necessity. Finding the right products to properly care for shoes becomes the first order of every day.
Fortunately, one company comes immediately to mind when considering how to best maintain our valuable shoes: Woly. Since 1931, Woly has created effective products to condition, protect and improve the look and feel of our indispensable footwear. Woly and its leather care experts have a consuming passion for shoes, whether crafting simply the finest shoe cream or shoe polish to let you put your best foot forward, or developing ingenious solutions for shoe and foot challenges.
The Woly range is breathtaking in its breadth and depth. Everything concerning shoes, and the feet that wear them, has been included, with options that allow you to truly personalize your approach to shoe care. Just need a quick gloss before you begin your busy day? Use one of Woly's shoe shine products, perhaps a spray of Brilliant Shine or a quick swipe with the convenient Shoe Shine Mini. Concerned about weather protection on a rainy or snowy day? Woly Shoe Wax Himalayan could take you up and over Mount Everest, or simply about your daily errands without a second thought about the elements.
When the sun does come out, Woly also shines with its veritable rainbow of shoe polishes and creams, and deeply pigmented leather wax. If your shoes express your colorful personality, Woly is certain to have just the hue to remove a scuff or two and let the beauty of your footwear glow. If your spirited child demonstrates just how much fun was had at the park through some banged up toes, Woly has intensive color-restoring Wax Color, designed just with this adventure in mind. Once the colors have been revealed, protect and shine with Woly's Perfect Gel, a unique leather gel that goes on clear and lets the leather shine through.
Unlike the ordinary items you may find at the market, Woly's premium shoe care products have been developed by artisans who deeply care for your leathers, and your comfort. These devoted leather experts are always on the lookout for ways to make shoes both fit and look their very best. Using an innovative spray formula and the warmth of your feet, Woly offers an opportunity to customize the fit on shoes that may pinch or bind. Shoe Stretch applied on your favorite shoes gives you just enough extra wiggle room to say, "Ahh," rather than, "Ouch," as you stride through another busy day.
Rely on the German quality of Woly to care for and maintain all your footwear, whether traditional oxfords, hard-playing kids shoes or the most exquisite of designer pumps. Keep your shoes comfortable and looking in tip-top condition with the complete array of premium Woly shoe care products. Your feet will most certainly thank you.